On 11–18 June, SIPRI and the University of Central Asia's Institute of Public Policy and Administration (UCA) hosted a summer school titled 'Social Cohesion: Concept, Implementation and Evaluation'. 
Held in the Issyk-Kul region of Kyrgyzstan, the summer school convened 24 experts from four Central Asian countries with the aim of building capacity among regional academics and development practitioners. Sessions covered a range of topics related to implementing and assessing social cohesion projects with the main sessions taught by Professor Kathryn Anderson (Vanderbilt University), Dr Damir Esenaliev and Kate Sullivan (SIPRI), Dr Mandi Larsen (Jacobs University Bremen), Dr Kanat Tilekeyev (UCA) and Dr Philipp Philipp Schröder (Humboldt University).  
Participants also learned the theory and practice of impact evaluation as well as quantitative and qualitative techniques. The week-long programme sought to demonstrate how to utilize impact evaluation mechanisms when designing and analysing public policy and development interventions. The summer school enabled participants to apply new knowledge and skills to case scenarios related to their respective areas of expertise.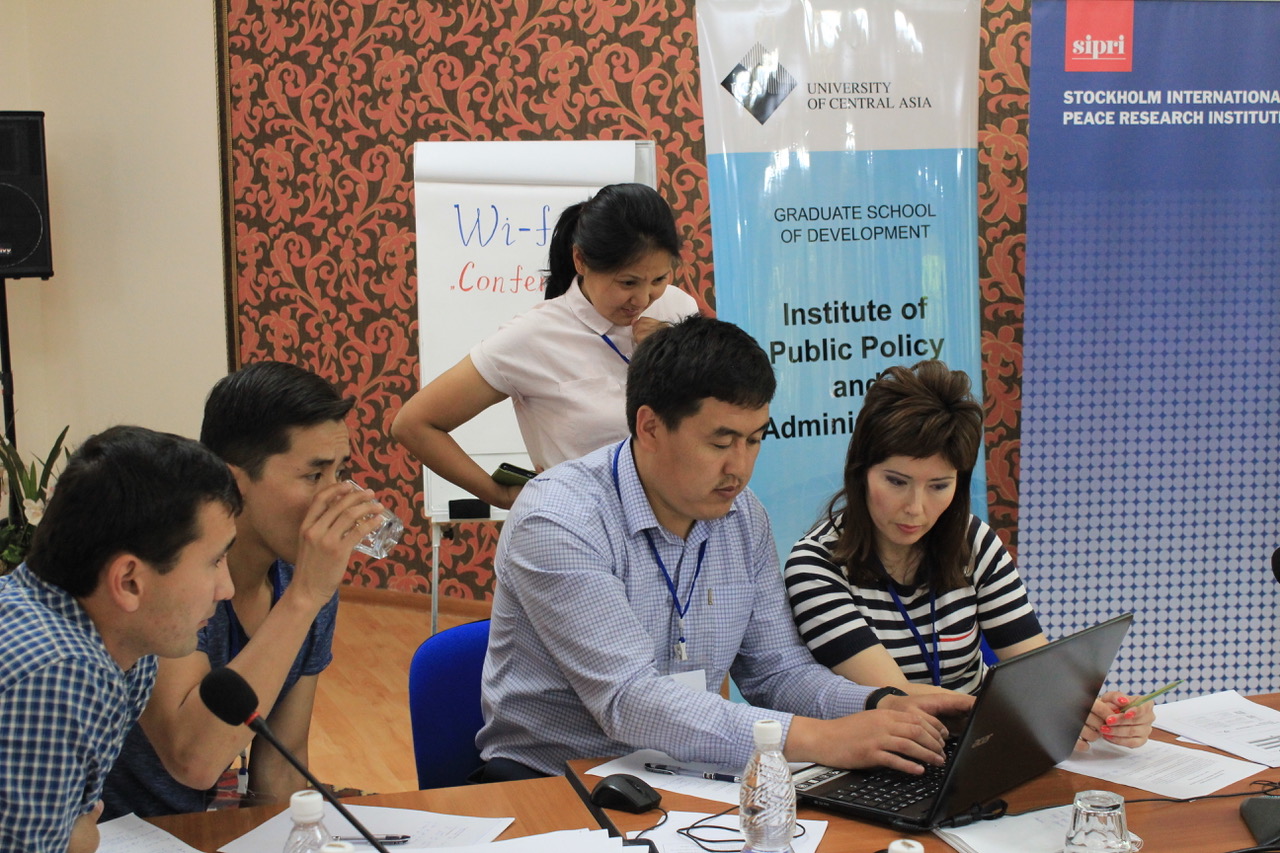 The social cohesion summer school was the third such co-hosted by SIPRI and UCA and was funded by the World Bank and the Aga Khan Foundation as a part of the Social Cohesion through Community-based Development Project. Implemented in Kyrgyzstan between 2014 and 2017, the project has two parts: (a) an intervention component implemented by the Mountain Societies Development Support Programme of the Aga Khan Foundation Kyrgyz Republic (AKF Kgz), and (b) a research and evaluation component implemented by SIPRI and UCA. Together, these components are designed to identify, pilot and build capacity to apply social cohesion mechanisms in community-driven development approaches.
Organizing institutions
Stockholm International Peace Research Institute
SIPRI is an independent international institute dedicated to research into conflict, armaments, arms control and disarmament. Established in 1966, SIPRI provides data, analysis and recommendations, based on open sources, to policymakers, researchers, media and the interested public.
University of Central Asia's Institute of Public Policy and Administration
The University of Central Asia's Institute of Public Policy and Administration provides in-depth analysis of Central Asian economic policies and quality professional development opportunities for civil servants in the region.