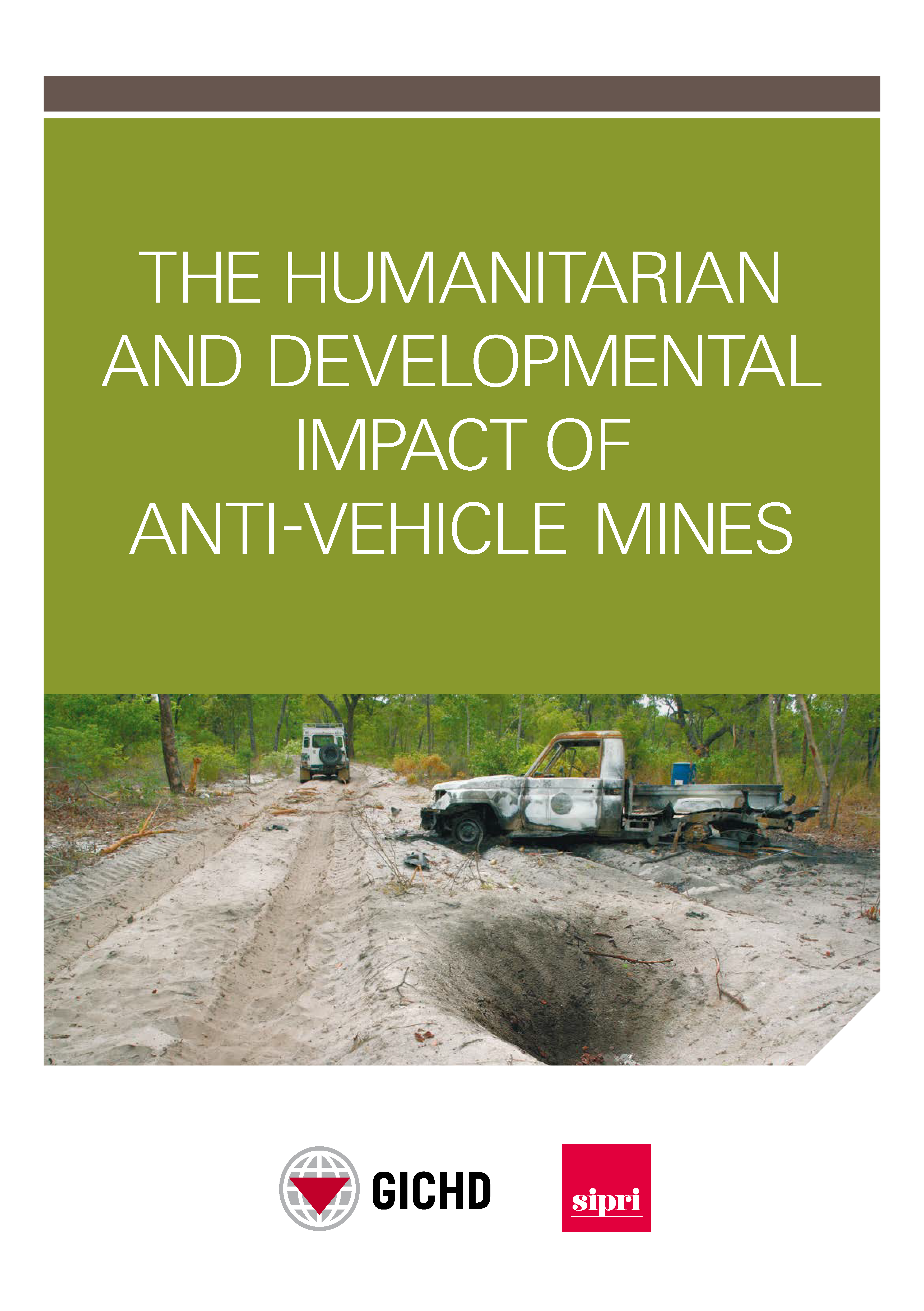 On 2 October 2014 SIPRI and the Geneva International Centre for Humanitarian Demining (GICHD) launched a new joint publication on anti-vehicle mines (AVMs) at the Maison de la Paix in Geneva.
The Humanitarian and Developmental Impact of Anti-Vehicle Mines documents a long-term study undertaken by SIPRI and GICHD to document the humanitarian and developmental impact of AVMs.
In some countries, AVMs now present a greater threat to civilian populations than anti-personnel mines (APMs), yet they are often viewed as a marginal issue in international fora. According to the report's authors:
AVMs are as indiscriminate as APMs and constitute the source of many casualties. As the international community explores the possible options for further regulation of AVMs, there is a need for more rigorous analysis of the impact of AVMs on civilians and developing societies that are either in the midst of or recovering from conflict.
In 2013 SIPRI Researchers Tamara Patton and Lina Grip travelled to Cambodia, and then to South Sudan, as part of the study, which involved a global survey process and detailed impact case studies in Cambodia, South Sudan and Afghanistan. Patton also presented the preliminary findings of the study at the annual Convention on Certain Conventional Weapons (CCW) Meeting of States Parties in 2013.
The final report was launched by GICHD Director Ambassador Stefano Toscano. A panel of experts also presented findings and recommendations from the report. Panellists included Lina Grip, GICHD Director of Operations Dr Guy Rhodes and Lance Malin of the United Nations Mine Action Service (UNMAS).
The report finds that the negative impact of AVMs on stability and development is significant. It recommends continuing discussions on further regulating the use of AVMs to comply with existing principles of international humanitarian law, and exploring ways of ensuring that AVMs produced in the future include measures to enable detectability and record geographic coordinates of mines and minefields.
The study also provides observations and recommendations for data collection practices and suggests an expansion of AVM-specific mine-risk education.
Download the publication (PDF).