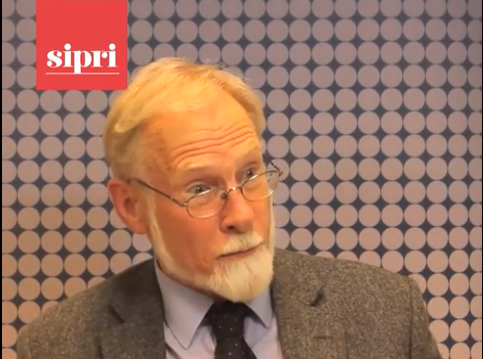 On 8 November SIPRI was pleased to present a lecture by Professor Julian Cooper of the Centre for Russian and East European Studies, University of Birmingham, on the current prospects for Russia's ambitious programme to thoroughly re-equip and reform its armed forces after two decades starved of new armaments.
Professor Cooper discussed the economic challenges these processes are posing at a time when Russia's economic growth has moderated, the mounting difficulties of the Russian arms industry and the possible impacts of the sacking of Russian Defence Minister Anatoliy Serdyukov.
Watch an interview with him on SIPRI's Youtube channel.