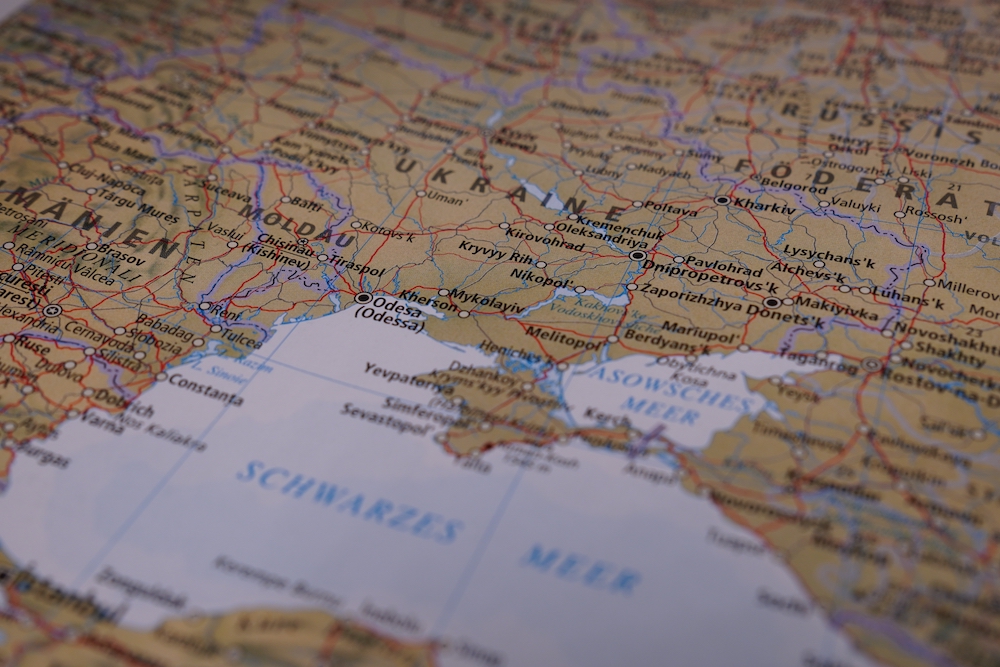 8 November 2022, 16:30–17:45 CET
Before 24 February 2022, misjudgements and miscalculations were made. Russian calculations that the Ukrainian military was easy to defeat and that Western unity was easy to collapse were wrong. The Western belief that Russia was using military power to intimidate and would not cross the threshold of a full-scale invasion proved to be false. 
Before Russia's most recent aggression against Ukraine, multiple meetings convened by the Organization for Security and Co-operation in Europe (OSCE) and the United Nations monitored and discussed the deteriorating security environment and the Russian troop build-up around Ukraine. Confidence- and security-building measures and the OSCE presence on the ground in Ukraine were available to provide clarity around the unfolding preparations for invasion.
The Russian annexation of the Donetsk, Kherson, Luhansk and Zaporizhzhia alongside the earlier annexation of Crimea and Ukraine's determination to recover sovereignty of all Ukrainian territory could create a 'forever war' in which outbreaks of fighting and escalating violence will be a permanent risk.  
This session will look at issues such as why information about invasion plans did not translate into effective countermeasures and consider how the risk of future war can be reduced and managed.
Moderator
Ian Anthony

Dr Ian Anthony is Director of SIPRI's European Security Programme. He has published numerous books on issues related to arms control, disarmament and export control.
Discussants
William Alberque

William Alberque is the Director of the Strategy, Technology, and Arms Control Programme at the International Institute for Strategic Studies Europe office in Berlin, focusing on national security strategy, nuclear deterrence and non-proliferation, arms control, risk reduction, international security, and NATO. He previously served as the Director of NATO's Arms Control, Disarmament, and WMD Non-Proliferation Centre (ACDC), and worked for the US Government for more than two decades on nuclear security and safeguards, WMD non-proliferation, arms control, CSBMs, SALW, CBRN defense, pandemic response, and nuclear accident response.
Richard Gowan

Richard oversees Crisis Group's advocacy work at the United Nations, liaising with diplomats and UN officials in New York.

Richard was previously a Consulting Analyst with ICG in 2016 and 2017. He has worked with the European Council on Foreign Relations, New York University Center on International Cooperation and the Foreign Policy Centre (London). He has taught at the School of International and Public Affairs at Columbia University and Stanford in New York. He has also worked as a consultant for the organisations including UN Department of Political Affairs, the UN Office of the Special Representative of the Secretary-General on International Migration, the United States Holocaust Memorial Museum, Rasmussen Global, the UK Foreign and Commonwealth Office, the Finnish Ministry for Foreign Affairs and Global Affairs Canada. From 2013 to 2019, he wrote a weekly column ("Diplomatic Fallout") for World Politics Review.
Thomas Greminger

Ambassador Thomas Greminger is the Director of the Geneva Center for Security Policy (GCSP) since 1 May 2021. Previously, he served as Secretary General of the Organization for Security and Co-operation in Europe (OSCE) from July 2017 until July 2020.

During his diplomatic career, Ambassador Greminger served in various and numerous positions within the Federal Department of Foreign Affairs, in Bern and abroad.

Ambassador Greminger holds a PhD in history from the University of Zurich and is Lieutenant Colonel GS. He has authored numerous publications on military history, conflict management, peacekeeping, development and human rights.
Andrew Michta

Dr. Andrew Michta has served as the Dean of the College of International and Security Studies at the George C. Marshall European Center for Security Studies since 2016. He is also a nonresident senior fellow at the Atlantic Council's Scowcroft Center for Strategy and Security.

Previously, Dr. Michta was a Professor of National Security Affairs at the US Naval War College, an adjunct fellow at the Center for Strategic and International Studies' Europe Program, and an affiliate of the Minda de Gunzburg Center for European Studies at Harvard University. 
Iuliia Osmolovska

Iuliia Osmolovska is a Director of the GLOBSEC Kyiv Office and a Chairwoman of the Transatlantic Dialogue Center (Ukraine). She sits at the Civil Council of the Ministry of Foreign Affairs of Ukraine and is a member of emergency network of Ukrainian analytical centers adjacent to the Ministry of Foreign Affairs of Ukraine and the Ministry of Defense of Ukraine, which has been set up upon the Russian invasion into Ukraine on 24th February 2022 to inform the international community about the Russian War in Ukraine on regular basis.